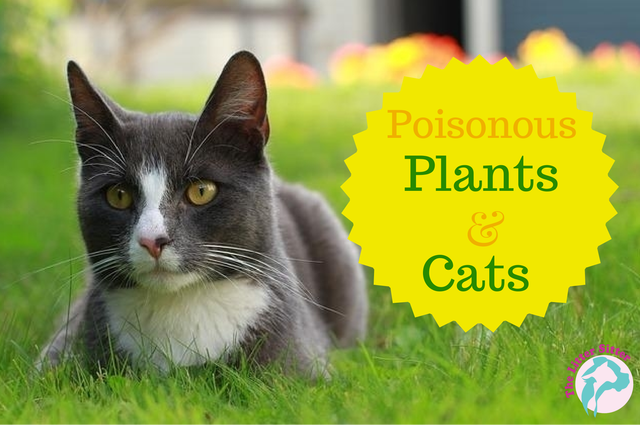 I love coming home to a nice bouquet of flowers specifically my new favorite obsession sunflowers! Guess who else enjoys a good batch of flowers to mess around with?
My cats.
It would appear that my cats have an undeniable obsession of the flowery variety because I always find bits and pieces of leaves and petals scattered around the dining room table. Luckily for all involved the type of flowers we usually have around are Roses, so no need to alert the media!
There are a variety of plants that can be lethal to cats so it's super important to know which plants to stay away from and which ones are ok to bring into the home. The following is a list of some of the more common plants that are extremely harmful to cats.
For a complete list of all plants that can be harmful to your kitty please visit the ASPCA's website.
Lilies
Azalea
Tulips
Marijuana
Oleander
Sago Palm
Peace Lily
Yew
Cyclamen
Amaryllis
Schefflera
Kalanchoe
Autum Crocus
Chrysanthemum
Castor Bean
Pothos
English Ivy
What To Look For
If you happen to bring home any one of the plants listed above and you suspect that your cat may have taken a nibble or two you can double check by looking for signs of vomiting, diarrhea, drooling, lethargy, and/or difficulty breathing. Not every cat will show these signs and some may even show different signs altogether. Just be sure you keep an eye on your cat and if you see any unusual behavior from them then it's safe to assume something is not right and it may be related to the ingestion of the plant.
 In Case of An Emergency
Take your cat to the vet immediately.
It doesn't take long for the toxins of some of these plants to take effect and there have been cases where cats have been seriously affected, as in the case of lilies, if you wait too long.
It's also important to be able to identify the type of plant your cat has consumed as this will help the staff at the veterinary hospital determine the best form of action. If you don't know what the plant is but you have a sample of it then make sure you bring that along with you.
As always prevention is key! So if you have any lilies hanging around your backyard then you'd do best to have them removed ASAP! The same precaution should be made for plants or flowers within the home. And if you just love, love, LOVE lilies and couldn't fathom not having them in your home then maybe you can opt to buy some sort of lily oil or fragrance to put around your house.
Lori Waters is the author and voice behind Thee Inside Poop as well as the owner and operator of The Litter Sitter, a local dog walking and pet sitting company in Miami Beach, FL. When she's not busy blogging and taking care of clients' pets you can find her running around with her german shepherd Zoey or having in-depth conversations with her two fur balls, Michi and Oakley!
Latest posts by Lori Waters (see all)