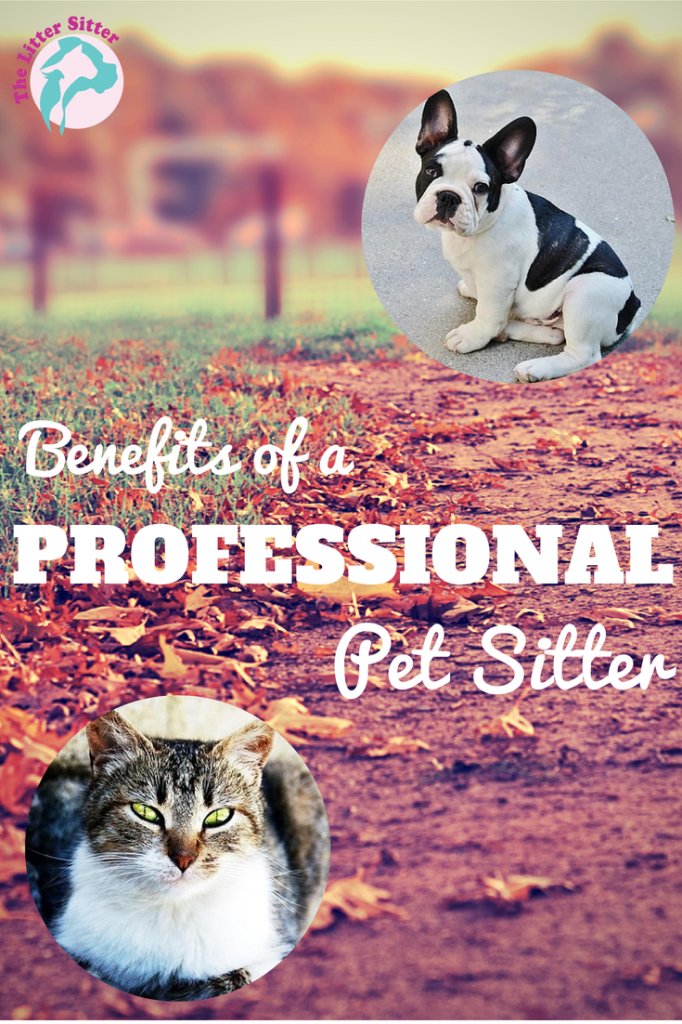 Once you've experienced a professional Dog Walker/Pet Sitter you'll never go back to asking a family member, friend or neighbor to care for your pets!
Pet Sitters do so much more than provide food and water to your pet
Benefits for your pet: 
– Staying in the comfort of their home
– Surrounded by familiar sights, smells and sounds
– Keeping to their daily routine
– Individualized and personalized care and attention
– Eliminating exposure to other pets' illnesses/diseases
Benefits for pet parents:
– Peace of mind that your pet is in good hands
– Eliminating traveling and dropping off your pet
– Not having to ask family, friends or neighbors to watch your pet
– Knowing your home is safe and secure because you have a pet sitter watching over it
– Feeling confident that your pet sitter can deal with any situation that arises it regards to your pet
Have you booked your pet sitter yet? 
Lori Waters is the author and voice behind Thee Inside Poop as well as the owner and operator of The Litter Sitter, a local dog walking and pet sitting company in Miami Beach, FL. When she's not busy blogging and taking care of clients' pets you can find her running around with her german shepherd Zoey or having in-depth conversations with her two fur balls, Michi and Oakley!
Latest posts by Lori Waters (see all)