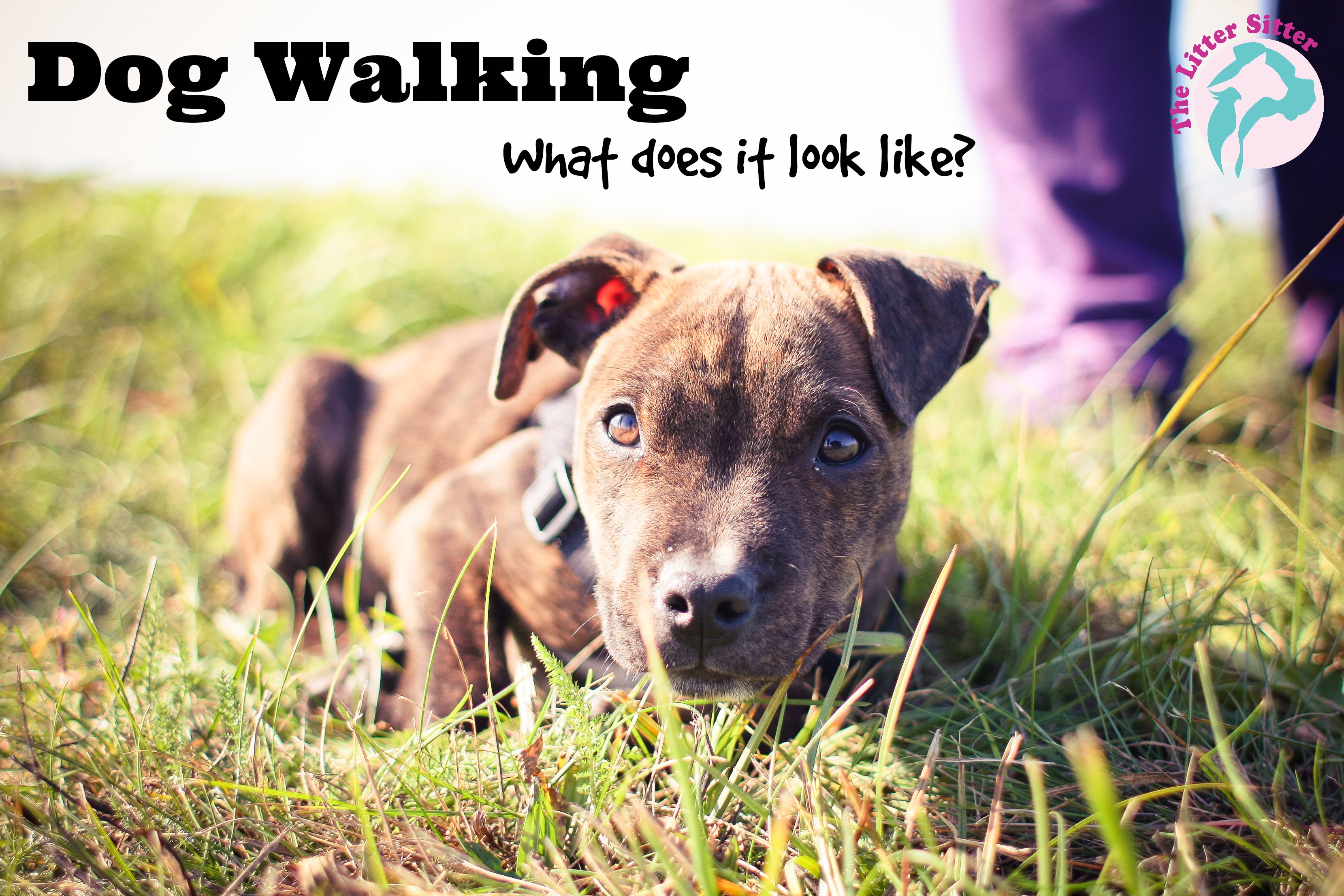 It looks awesome as you would expect!
Here at The Litter Sitter we offer a variety of dog walks 365 days a year (rain or shine, sleet or snow)! For those of you who've never had the pleasure of having your dog walked by TLS here's the lowdown on what you're missing!
1. The Arrival
We stop by your home at the appointed time enthusiastically greeting your pet while simultaneously wriggling our way inside. The look on your pups face suggests that he's been waiting all day to see us and is so excited that we finally, finally, FINALLY stopped by. A few jumps, lunges, whines and occasional barks, not to mention slobbery kisses on hands and barren legs from your pup and a few belly rubs, scratches behind the ear and kisses from us concludes our brief yet endearing greeting. We quickly say a silent prayer to the wee-wee pad gods that your pup doesn't tinkle all over the floor between the time it takes us to greet them and scurry over to grab their leash.
2. The Pick-Up
Once assembled, we make sure all essentials are in hand: leash, poop bags and dog and hurriedly make our way to the door. During all this excitement your pup is more than likely to be bursting at the seams with so much pent up energy but as standard procedure dictates we must ask your dog to sit nicely before racing out the door. With one hand on the door knob and a quick glance behind we are out the door in a whopping 3 minutes! (talk about efficiency and speed)
3. The Adventure
Now that we've finally made it outside the adventure can begin! A walk with your pup is a time where both dog walker and pup can bond, enjoy each other's company and let your pup have some free time of their own to sniff and pee on any and everything their little hearts desire! It's their time and we try our hardest to make it as fun and enjoyable as possible. We seldom walk the same route twice during the week so as not to bore our canine companions and if ever possible, with our clients permission, we'll even throw in a quick pit stop at the local dog park (they always love this and tend to speed walk and pull the whole way there)! After 30 minutes of sniffing, peeing and occasionally trying to scarf down street food (for those  scavenger-pups our there) we manage to hit all the local hot spots and be back home in time for their afternoon cat nap.
4. The Update
Before heading out we make sure to refresh your pups water bowl, give them a once over to make sure everything is in working order and then proceed to update you on our day! We offer 3 forms of communication when updating our clients those being text, email and paper notes. When sending out texts and emails we give you a quick update on what went down and even include a picture or two. For clients who prefer paper notes we'll leave you a daily checklist of all tasks completed, a pet report card and a brief note.
And that's pretty much it!
If you haven't already scheduled your pup for a walk with TLS, what are you waiting for?
Your pup will thank you for it!
Lori Waters is the author and voice behind Thee Inside Poop as well as the owner and operator of The Litter Sitter, a local dog walking and pet sitting company in Miami Beach, FL. When she's not busy blogging and taking care of clients' pets you can find her running around with her german shepherd Zoey or having in-depth conversations with her two fur balls, Michi and Oakley!
Latest posts by Lori Waters (see all)